GRIZZ
Post Whore






Posts

: 394


Join date

: 2010-02-06


Age

: 40


Location

: Chicago


Subject: Justin.tv Clips from the Arena Mon Aug 02, 2010 4:35 am

---

Check this out i was going to score and i threw a grenade and blew up shonuff with a badazz explosion that caused shonuff to fly right at the screen hit the stack of boxes and get throne sidways lol! i couldnt believe we got it recorded its right before i score lol sorry shonuff lol

i had these two clips on other posts so i just added them to this thread "killing a glitcher" and "flying with the flag"

_________________

To secure peace is..... to prepare for war!

☠

SWBFII OFFICIAL ARENA.....Admin and all time ARENA scoring leader! threw a few resets lol



Last edited by GRIZZ on Mon Aug 02, 2010 4:53 am; edited 1 time in total
vergamaton
Bounty Hunter





Posts

: 72


Join date

: 2010-06-25


Subject: Re: Justin.tv Clips from the Arena Mon Aug 02, 2010 5:39 pm

---

man ill be honest..idk if its here but when u were playin on death star and iw as on ur team, i started to leave the server and then join, but i was always on ur team. i was trying to be on the other team to kill u hahaha
and i couldnt! cause i was never on the other side of ur team haha
GRIZZ
Post Whore






Posts

: 394


Join date

: 2010-02-06


Age

: 40


Location

: Chicago


Subject: Re: Justin.tv Clips from the Arena Mon Aug 02, 2010 11:15 pm

---

You guys there is lots of arena footage I'm surprised more of you haven't gone there and looked for clips of you playing!

Its easy to highlight a clip to use but you have to watch the videos and find them. this is the arena/live link for those of you that forgot or just didn't know.....

http://www.justin.tv/arenalive

_________________

To secure peace is..... to prepare for war!

☠

SWBFII OFFICIAL ARENA.....Admin and all time ARENA scoring leader! threw a few resets lol
VASH
Post Master





Posts

: 555


Join date

: 2010-03-16


Age

: 26


Location

: im in my happy place (theres chocolate there)


Subject: Re: Justin.tv Clips from the Arena Tue Aug 03, 2010 12:00 am

---

lol 2 b perfectly honest its only mildly interesting 2 me lol even if i made clips of me its not like id ever watch em again lol id prefer to play then watch lol also i dont think its very convincing evidence lol like 2 me it seems like anybody could get recorded haveing a really good day against a bunch of noobs and have a great vid but they actually suk at playing lol i think thats what i mean anyway lol

_________________

"messin' with Vash is like dancin' with death" Trigun.
darthwiley
Forum Jedi






Posts

: 209


Join date

: 2010-03-20


Age

: 42


Location

: Vacaville CA


Subject: Re: Justin.tv Clips from the Arena Sat Aug 21, 2010 8:20 pm

---

vergamaton wrote:

man ill be honest..idk if its here but when u were playin on death star and iw as on ur team, i started to leave the server and then join, but i was always on ur team. i was trying to be on the other team to kill u hahaha
and i couldnt! cause i was never on the other side of ur team haha

I can move you to the other team if you like. Would you be cool with that if you want to battle the top players? If so and you are randomly switched, thats why.
boone532
Grunt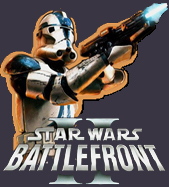 Posts

: 24


Join date

: 2010-08-15


Subject: Re: Justin.tv Clips from the Arena Sun Aug 29, 2010 3:50 pm

---

Sho'nuff watching me while I go to the bathroom

Watch live video from boone352 on Justin.tv
Sponsored content

Subject: Re: Justin.tv Clips from the Arena

---